RedCircle Podcaster Stories
Learn the aspiring stories from podcasters on RedCircle.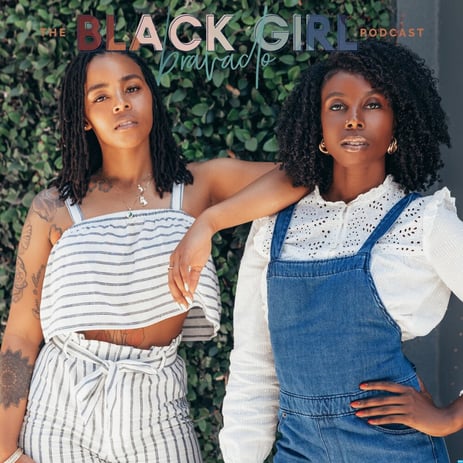 Case Study: The Black Girl Bravado
About the podcast: Manning and Lackey curate weekly discussions exploring various topics and issues centered around self-care, self-love, health, wellness, and more for the community among women of color.
Challenges: The hosts spent a lot of time managing admin work like uploading episodes and inserting ads into the show. It was challenging for them to connect with brands to monetize their inventory.
Impacts: RedCircle sources brands that are in alignment with Black Girl Bravado, such as Thrive Causemetics and Quip, and provides quick monetization turnarounds. Tremendous amount of the hideous admin work is lifted by an extremely user-friendly interface. Within 12 months, the Black Girl Bravado sees significant growth in different areas:
More than 95% revenue increase
Number of ad campaigns doubled
Podcast downloads increased 50%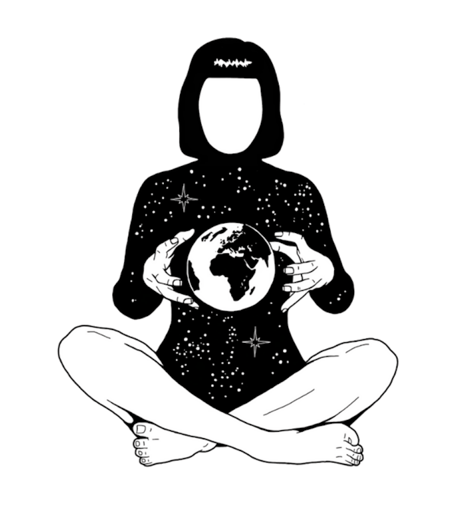 Testimonial: Your Own Magic
My podcast is my baby. It has been since 2017. And like any mother, I tend to be particular about who takes care of her. As the podcast was growing, I had a handful of offers that wanted to distribute the show on their platform. I turned down several offers until RedCircle came along. I felt that RedCircle understood my vision, my desire for creative freedom, and was interested in finding the brands that aligned with the podcast. Plus, the team is top-tier. I am confident that choosing RedCircle was one of my best decisions for the podcast.
The platform's interface is clean, easy to navigate, and comprehensive.
I appreciate the seamlessness of inserting new ads into the episodes using RedCircle's Ad Platform (RAP). Now listeners hear fresh ad reads whether they tune in to an old or new episode. This also helps the podcaster maintain a good (often long) relationship with brands. On another note, since I joined RedCircle, my podcast has expanded more rapidly than expected - my downloads have doubled.
I am beyond grateful for everything RedCircle has done for the podcast.
From connecting me with the best brands that my audience enjoys to a team that cares deeply and understands my vision. If you're considering working with an all-in-one hosting platform, look no further.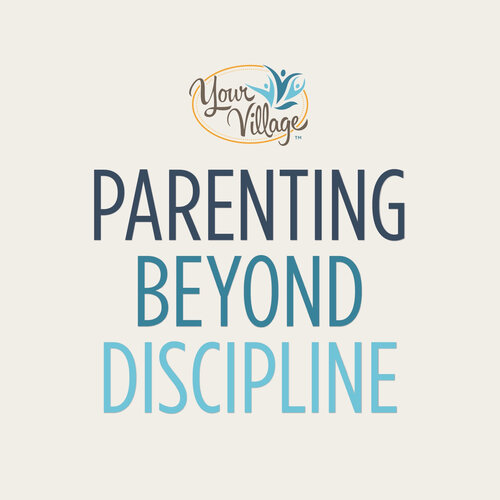 Testimonial: Parenting Beyond Discipline
I've had my podcast for almost five years now, and I have worked with many different ad agencies over that time. But RedCircle is by far my favorite, the entire platform is so easy to use with their dynamic insertion, it gives me control. Once a campaign is complete, the advertising spots automatically open up.
I don't need to go in and re-upload episodes every time a campaign ends and this leaves openings in all previous episodes for new advertising as well. They've done an amazing job of bringing in quality advertisers and have quadrupled my average monthly ad revenue in just seven months. Not only that, but the entire process is so much easier because I don't have to invoice the agency or advertiser as a self-employed person.
That time is very valuable to me. I get paid way faster than I ever have with any other agencies. I used to have to wait two to three months after a campaign completed in order to get paid. With RedCircle. I get incremental payments as early as just two weeks after a campaign has started. I can't recommend RedCircle enough!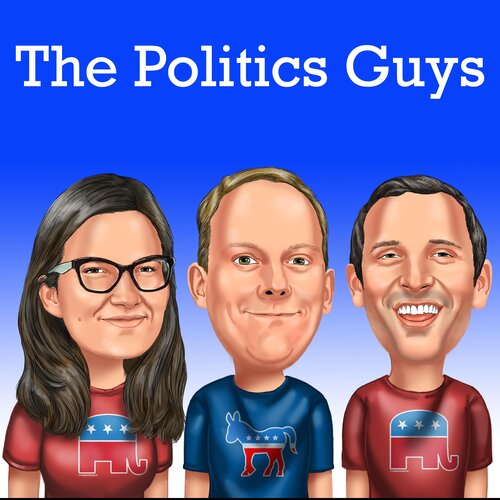 Testimonial: The Politics Guys
I've been with RedCircle since May 2020 and I'm very happy that I made the switch. I've been recording The Politics Guys since 2015, and in that time I've hosted with Blubrry, Audioboom, and Libsyn. So I've got a good amount of experience with podcast hosts.
I can say that RedCircle is hands down my favorite. I think the first thing is the people there are incredibly responsive and really every time I've had a question, they've gotten right back to me with a helpful answer. A lot of times with other hosting services, I kind of felt like I was an afterthought, but that's definitely not been the case with the RedCircle.
Second is their commitment to helping me monetize my podcast. You know, they're always working to find ad opportunities and they've connected my show with some really great supporters. Not a week goes by that I don't get one or two or sometimes more emails about possible opportunities and that's just great.
The whole process is simple, fast, and friendly, and I appreciate that. Since The Politics Guys has been with RedCircle, we've seen significant growth in our audience numbers, which I really think has been helped by the opportunities that we have to cross-promote The Politics Guys with other podcasts on RedCircle.
Cross-promotions, in my view, are really critically important to growing an audience. And I definitely like how easy and straightforward RedCircle makes doing cross-promotions. Basically, I'm just really happy to be working with RedCircle. They're great people at a company that's always working to make my podcast as successful as possible.
RedCircle is an all-in-one podcast hosting platform
With other platforms, you get pieces of the puzzle. With RedCircle, you get an all-in-one solution.
Advertising platform

Automated and dynamic host-read & programmatic ads

Audience growth

Cross-promotion marketplace & marketing resources

Production

Studio and editing resources (resources vary depending on tier of plan).
Recurring revenue

Subscription and donation features

Hosting and Distribution

Unlimited hosting and worldwide distribution with robust analytics.

Support

Top-notch support (support level very depending on tier of plan).
Monetize smarter, with a modern approach
The RedCircle Ad Platform is the only advertising marketplace that empowers creators to connect directly with brands from right inside their accounts.